Facebook is going all-in with live video broadcasts. The social network has announced that it's expanding its live video feature, just a few months after it was made available to everyone. The new stuff will be seen in the Facebook apps for Android and iOS "over the coming weeks", as the rollout completes.
First off, you'll see a new tab in the app, in between the one for friend requests and the one housing notifications. This new video tab will let you discover live videos that others are broadcasting. What you'll see here are (obviously) videos from your friends and celebrities you follow, but also the most talked about videos in the world, as well as video on the topics Facebook thinks you're most interested in.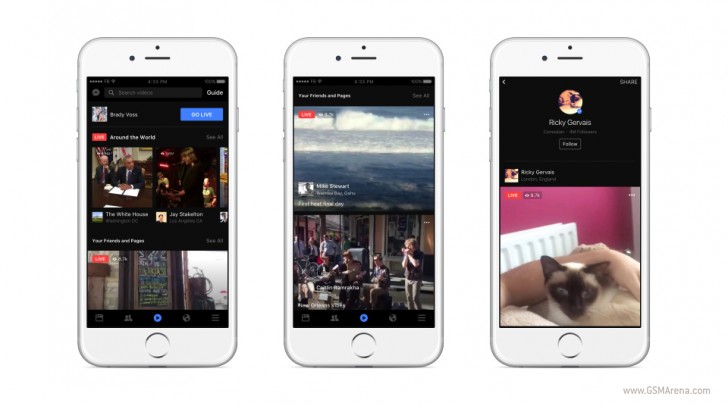 The new tab will give you an opportunity to search for both live and non-live videos too, and you can easily go live yourself from the same place.
Live videos can now be created just for specific groups and events, and reactions have landed for videos. These are the same ones that were introduced into the News Feed recently – Love, Haha, Wow, Sad, and Angry. They can be used by viewers to express their feelings about a live broadcast in real time, and the reactions animate right on top of the video.
When you watch a live broadcast later, you'll see comments replayed as they happened during the live session. Facebook says people are commenting ten times more on live videos than regular ones. Oh, and filters are in – you'll first get five to pick from for your live appearances.
There's also an option to invite a friend to watch a live video with you. You can do this straight from the video, while you're watching it. There's a special invite icon that will help with that.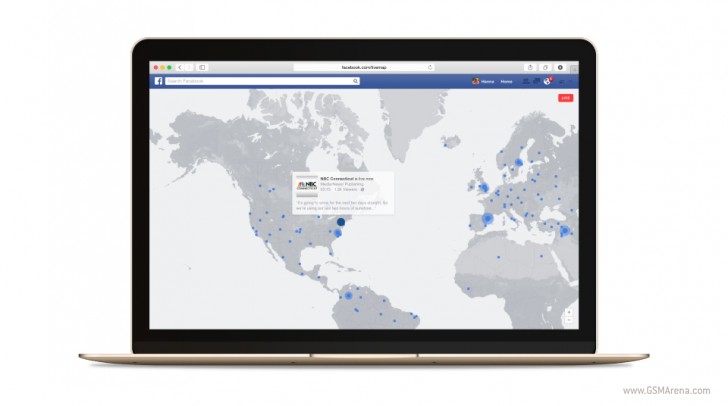 All of these things are coming to Facebook's mobile apps, but there's one new feature that is currently limited to computer use – the Facebook Live Map. This will give you a window into where live videos are currently being shot. People in more than 60 countries now have access to the live video feature, so that map is clearly going to be full.