Commuters who ply the Navrongo-Chchuliga-Sandema-Fumbisi road in the Upper East Region, say government's failure to ensure a speedy construction of the road is taking a toll on their livelihood.
According to them, the road, which was awarded on contract to Myturn Construction Limited in 2016, has not seen significant improvement two years on.
The 40-km Navrongo-Chchuliga-Sandema-Fumbisi road was awarded to Myturn Construction Limited in 2016 under the John Mahama administration.
Construction works on the road has stalled for some months now due to the government's inability to honor certificates raised by the contractor.
Due to the bumpy nature of the road coupled with the many potholes, a one-hour  journey from Bolga-Sadenma can last two hours, while that of Fumbisi takes over three hours.
The health hazards associated with the dusty-bumpy road is bad enough, as some drivers at the Sandema bus terminal expressed their frustration about the road.
Ochisco Ansoba, a driver, said "We are facing a lot of problems on the road, the road is not fine, if you ply the road one day the money you get will be used on repairing the vehicle. We want to government to do the road for us".
"Our road is not good at all, if you check my car most of the parts are condemned now. I don't have money to repair the car. We don't know whether the problem is coming from the government or the contractor" another driver Abiik Monday, noted.
Some passengers also shared their frustrations about the bad road, and called on government to make a move to complete the road.
George Mensah said "The road is very bad, when you board a vehicle from Bolga to Sandema, upon arrival you look like someone from the pit. We are appealing to government to fix the road for us".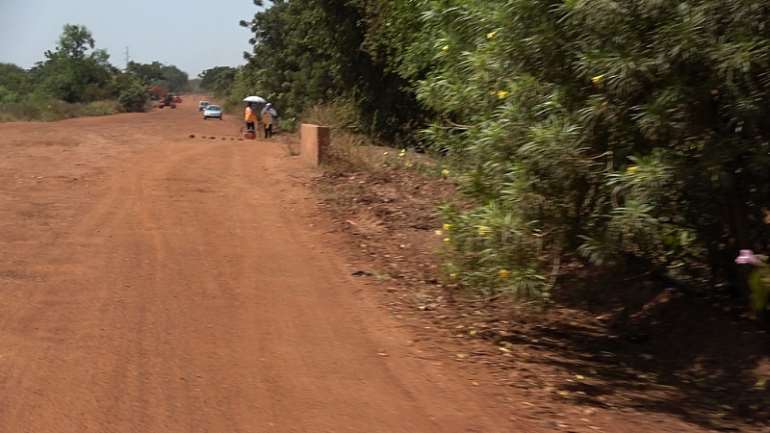 Another passenger, Godfred Akankoyue, added that, "Due to the bad nature of the road, passengers get waist and body pains. People also get accidents . We are begging government to work on the road for us".
Upper East Regional Highways Director, Philip Samini, declined to comment on the matter, saying, he needs approval from the headquarters of the Authority before he could speak.
–
By: Frederick Awuni/citinewsroom.com/Ghana