If you've been trying to buy an iPhone SE lately, you may have been out of luck with supply of some color/memory configurations scattered about Apple Stores and Apple taking upwards of two weeks to ship iPhone SEs out.
The iPhone SE has a much higher demand than Apple actually anticipated. It looks like the return of 2013 hardware with updated 2016 internals became quite popular notably thanks to the 4-inch screen that had many users really wanting to get an iPhone SE so they can reach every corner of the screen with their thumbs.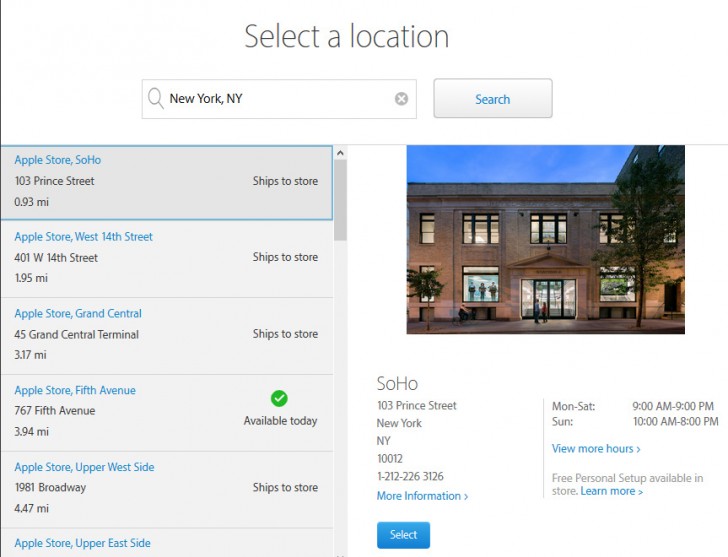 New York availability for 16GB Space Gray iPhone SE
For example, the space gray model with 16GB of storage seems to be quite a popular model as the only store in Manhattan that currently has it in stock is the flagship Fifth Avenue store. As well, if you wish to skip the Apple Store altogether, ordering an iPhone SE online will take upwards of 2 weeks for delivery within the US if you opt for the standard shipping.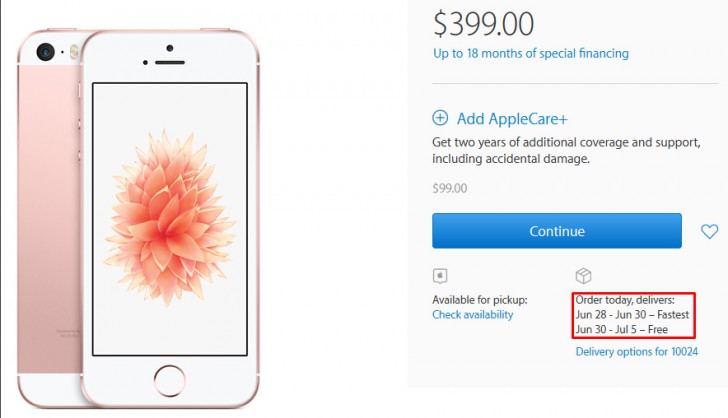 If Apple doesn't pick up the pace, they could be short of supply well into the summer. Summertime is important for Apple as it sells many unlocked devices to international customers who come to visit the US.
Imagine many people traveling to the US buy an unlocked iPhone SE outright from the Apple Store. If they can't get one, they could potentially go for another unlocked phone with the same price range likely via Best Buy stores whose selection of unlocked Android phones is slowly growing alongside the SIM-free iPhone.
Source | Via